ETPU1006 Popcorn Automatic Molding Machine
Product Detail
Product Tags
ETPU popcorn sole is a new kind of material using TPU material for foam processing and molding, this elastomer particle has a small closed hole, the size and the popcorn seen when similar, so it is called popcorn material, through the popcorn material molding sole is a popular popcorn sole, It caused a sensation early on when Adidas used popcorn soles to enter the market, they were immediately sought after by stars, and later people were also very fond. Popcorn soles are not only wear-resistant in the previous sole materials, but also far more elastic PU and EVA.
Sports shoes made of popcorn soles can greatly reduce people's foot protection in walking, running, mountaineering and even other sports, while high resilience can reduce the physical strength paid, after scientific tests, ETPU popcorn soles have good folding resistance. At present, ETPU no longer needs to be imported, and its development has matured, and it is not only widely used in the field of soles, but also in other market areas such as floor MATS, helmets, and decorative packaging. After the basic environmental protection has been recognized by people, attracting major manufacturers managers to take advantage of this material is its diversity.
ETPU in the production process and the use of the process are very environmentally friendly, and can also be recycled, performance, easy to fit processing into other materials, after repeated use will not be durable deformation, the effect is good. It is believed that ETPU will be used in many products in the future market.
Full reputation machinery is committed to R & D, production and sales, foam machinery has been praised by customers, product quality is excellent, reasonable price, greatly reducing labor costs, foam machinery research and production in the national position! Our company foam machinery running smoothly, low noise, easy to maintain, simple.
| | | |
| --- | --- | --- |
| Project | Parameter | Unit |
| Molding machine product specifications | 1000*800*300 1200*1000*300 1400*1200*300 | mm |
| Precision mold schedule | 0.1 | mm |
| Steam pressure control | 0.1 | Kg |
| Ejection flow control | 0.1 | Kg |
| Hydraulic controlsystem | More than double mercury, Oil cylinder | |
| Hydraulic clamping capacity | 60T、 80T、 100T | |
| Travel speed | 300 | mm/s |
| Control system | Mitsubishi | Mt80 |
| Man-machine interface | welnvlew10 | cun |
| Guide post | <0120*4 | mm |
| steam inlet | DN100 | |
| Threshold | DN100 | |
| Air inlet | DN50 | |
| Drainage outlet | DN150 | |
| Machine Size | 4500*2850*4000 | mm |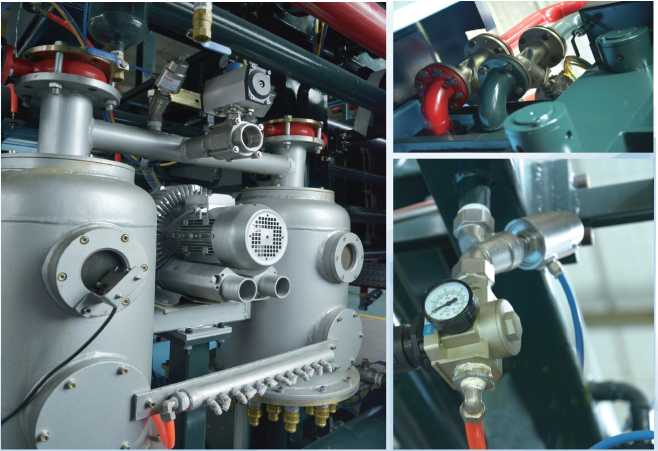 ---
---
Write your message here and send it to us